Rainer Svacinka is an IPMA certified Project Manager (cPM) who holds a MSc degree in Food- and Biotechnology. Working for 13 years in Research Project Management and Consulting, his expertise lays in international research and educational project development, project coordination during the project implementation and project management trainings.
His focus is on projects funded by national and international funds such as R&D projects under the ECs Framework Programme Horizon2020 and Erasmus+.
Working for a consulting company, Rainer Svacinka supported several EU projects by either direct participation or as external project management support for projects. Since 2013 he supports Universities, research organisations, SMEs and Industry in developing their research agenda and aligning it with H2020, Erasmus+ program and national funding schemes. He is currently managing educational projects for the University of Natural Resources and Life Sciences Vienna (BOKU) and University Teramo in Italy.
Since beginning of 2018 he is CEO of the sumo Technology GmbH which provides digital solutions and training tools. Rainer is an IPMA Coach and Mentor for young project managers, evaluator of the young project manager award as well as lector at the FH Campus Wien and University of applied sciences.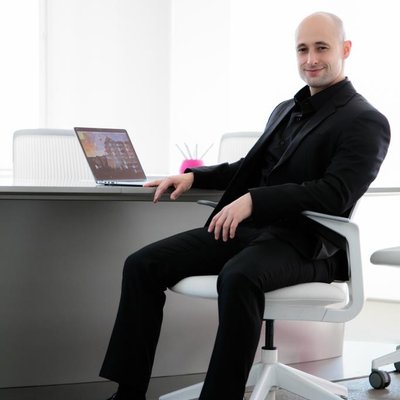 Lab-exercises in engineering education are regarded to be excellent and significant teaching tools. Unfortunately, it is not possible to bring all various exercises to conduct hands-on experiments. Therefore, the objective of this work was to create virtual lab-experiments to carry out using PCs.
Within this perspective, 27 - virtual experiments were created using a computer -programming language (Microsoft Visual Basic). All these were accompanied by Active-X programs for extended interactive graph (Pinnacle Graphic Sever V. 5.5) and spreadsheet (Tidestone Formula 1 V. 6.1) abilities including animation technologies (Macromedia Flash V. 5.0) to give the taste of a real hands-on experiment. They were designed to be installed in any PC operated under 32- or 64-bit Windows operating system and easily used by students and instructors from over 30 countries.
The innovative aspect of these virtual experiments was their eliminating the obstructive effect of not having the required equipment to conduct different laboratory exercises, letting the students create different approaches, being easy and intuitive to carry out, and learning how to organize and analyze the experimental data. The users had opportunity to study what-if questions through the virtual experiments and observe the effects of changes of different parameters on the results.